Everything You Need To Know About Nissan VC-Turbo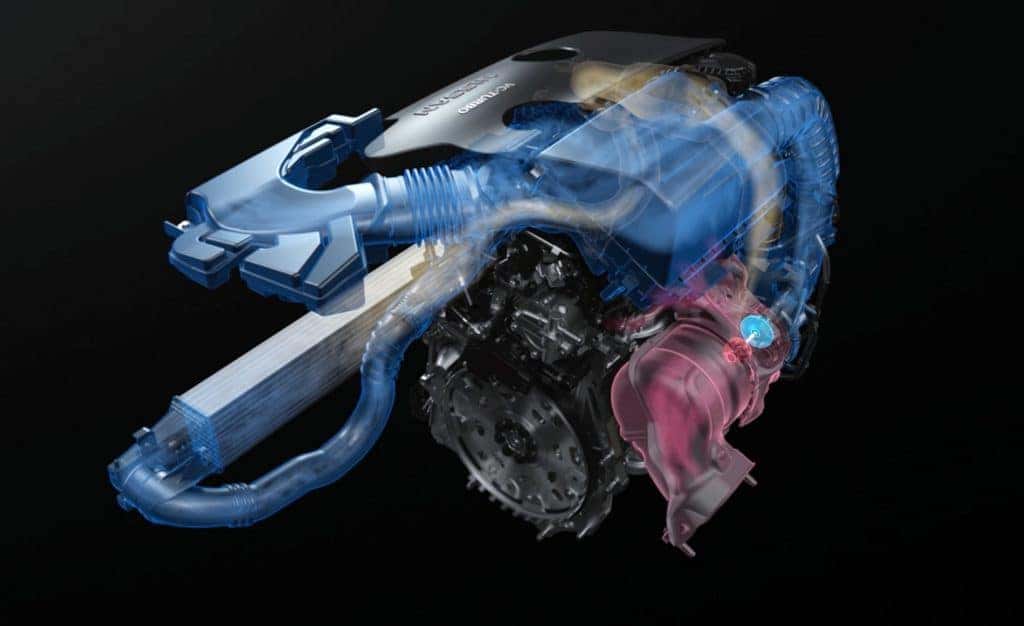 Want the performance of a V6 but the fuel efficiency of a 4 cylinder? That's right, you can have your cake – and eat it too. Allow our experts at Hello Nissan of Valencia to introduce the new Variable Compression Turbo 2.0L Inline 4-cylinder, available in 2020 Nissan Altima SR and Platinum models replacing its 3.5L V6 counterpart. The VC Turbo originally debuted in the 2019 Infiniti QX50, Nissan's luxury sibling. Nissan has been developing this innovative engine technology for 20 years with over 300 patents. While looking at new Nissan Altima's you may have seen the VC-Turbo option and are loaded with questions – "What is VC-Turbo?", "How does VC-Turbo Work?", "How does Variable Compression engine's work?" and the most important "Is the VC-Turbo good?".
Variable Compression dynamically changes compression ratio anywhere between 8:1 and 14:1 based on 1 driver input – the gas pedal. Put the pedal to the metal and compression ratio drops, allowing more power and torque. Ease off the gas and compression ratio rises for more efficiency using less gas. Compression ratio is a volumetric measurement of the combustion chamber – the smaller the volume in the combustion chamber the higher the compression ratio. Subsequently, the larger the volume in the combustion chamber the lower the compression ratio (think of compressed air). Typically, turbocharged engines have a lower compression ratio because the turbocharger has already compressed the air going into the engine. To save you from long winded technical explanations a higher compression is more efficient, meaning it can do more with less (I.E uses less fuel to achieve the same output). On the other side of the coin, a low compression ratio is typically desired for high performance turbocharged engines because it is safer by avoiding potential detonation (also known as engine knocking, pinging, etc.) that can incur with high compression. Click to learn more about compression ratios and detonation.
With this VC-Turbo technology the same engine can evolve between 1997cc or 1970cc displacements – it sounds like something out of a Michael Bay Transformers movie. VC-Turbo utilizes both Port Fuel Injection and Direct Port Injection to optimize performance and efficiency. Direct Fuel Injection spays fuel directly into the combustion chamber, which improves combustion efficiency and performance while also avoids engine knocking at high compression ratios. Port Fuel Injection mixes fuel and air before entering the combustion chamber allowing complete combustion and higher efficiency at low engine loads. The Variable Compression Turbo 2.0L Inline 4-cylinder produces 248HP/273TQ, and still gets an EPA rated (2020 Nissan Altima) 25mpg city and 34mpg highway!! Comparatively to the 3.5L V6, the VC-Turbo produces less emissions and NVH (Noise, Vibration and Harshness), which means it's beneficial for the environment and the driving experience.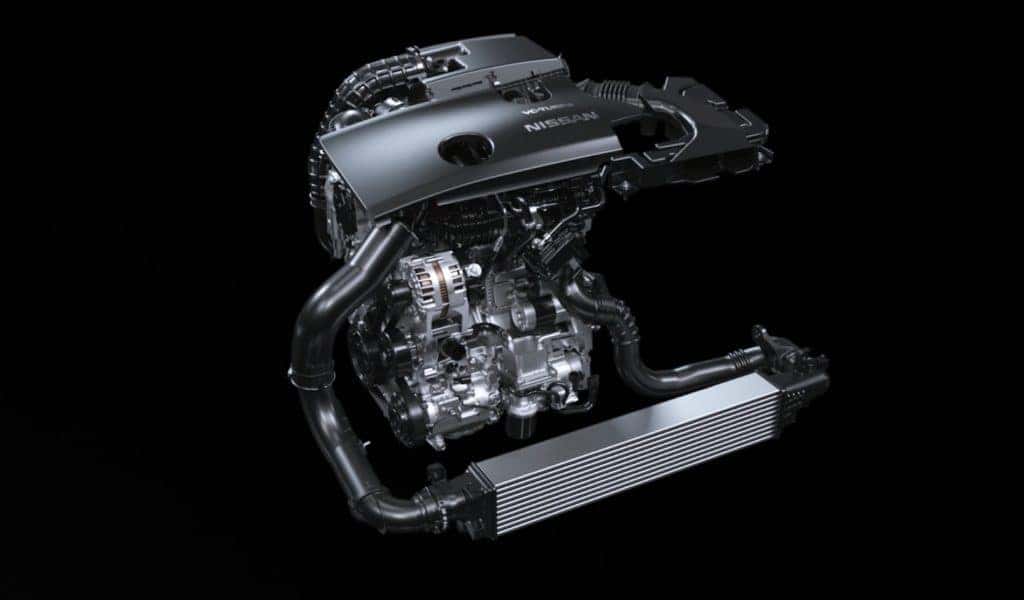 In the 2020 Nissan Altima VC-Turbo you can expect a 6 second 0-60mph compared to 7.5 from the standard 2.5L. In the previously debuted 2019 QX50 equipped with the VC-Turbo you can expect a 6.4 second 0-60mph from a luxury crossover! VC-Turbo (engine model code KR20DDET) has already earned itself an accolade from Wards as one of its 10 Best Engines & Propulsion Systems for 2020. Want to learn more about the VC-Turbo? Our experts at Hello Nissan of Valencia near Santa Clarita, CA would love to talk motorsports and the evolving technology that drives it with you! Call, Click or stop by to check availability of the 2020 Nissan Altima VC-Turbo!